---
---
---
---
Dunwich Heights v3
Dunwich Builders releases v3 of Dunwich Heights for PlayStation 4!
Dunwich Heights v2 for PlayStation 4 is now available!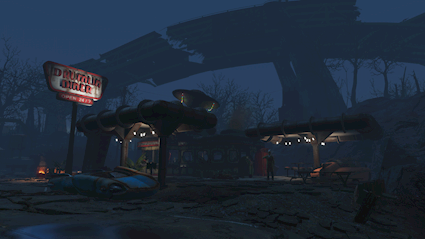 Removed Coffee and Smoking Activators because they were showing up as a water source in Survival mode
Added Standpipes that work as water fountains
Added Dunwich Utility
Converted Dunwich Residence into Dunwich Motors
Added a few Brahmin Milk and Coffee Bean Flora items around the town
Updated Dulce's living space
Split Donald's from Dulce's living space
Added Adalia's Residence
Added PerkStations
Moved Atom's Garage next to Red Rocket Quick Stop
Added Above Anna's door
Added Hotline Telephones
Thanks for downloading!