---
Dunwich Heights v2
Dunwich Builders releases v2 of Dunwich Heights for PlayStation 4!
Dunwich Heights v2 for PlayStation 4 is now available!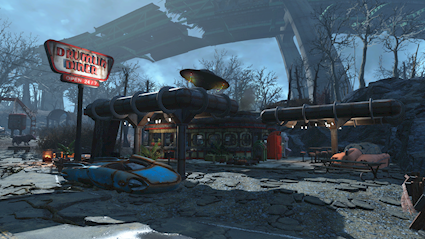 Converted The Mighty Rod to The Long Dark
Added NoHavok script on diner items
Added NoHavok script on Mim's Trailer items
Added NoHavok script on a bunch of other items
Added lore and items to Pharmacy
Added Armor, Power Armor, Hair and Face Workbenches
Added Brahmin Milk Vending Machine Flora
Added Coffee Plant Flora
Thanks for downloading!
---
---
---