Remote Cabin
Features: Settlement, Player House, Workbenches, Idle Furniture, Scavenging Stations, Potions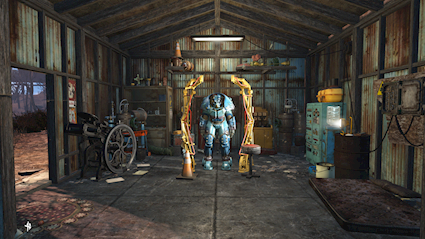 The first Dunwich Builders mod was originally a learning platform but now has enough content to fill a small DLC. Remote Cabin includes, but is not limited to: nine cells of custom navmesh, two cabins, one shed, a garage, several lore activators, unique workbenches, unique craftable items and places to store them. Recently added was the ability to enable and disable new items with blueprints, furniture for dogs and cats, chairs that work like vendor stores and mats for settlers to party on.
Currently available in Early Access exclusively for PlayStation 4.
Dunwich Farms
Features: Settlement, Player Bunker, Workbenches, Idle Furniture, Scavenging Stations, Potions, Flora, NPC Vendor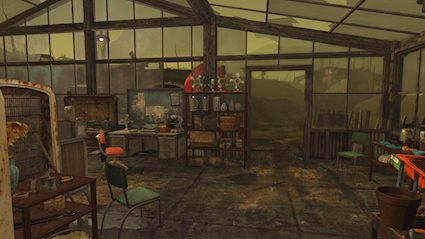 The second Dunwich Builders mod focuses on agriculture and surviving the Glowing Sea. The build area is located at the southern end of Lake Cochituate. The mod features a new workbench that players to craft several new types of consumables: cigarettes, cigars, joints, blunts, chaw and painkillers. Most of these have new addictions associated with them. Players can also craft several types of new flora for settlers to farm. These farming components are critical ingredients for the new craft items. This mod also uses the blueprints system made popular in Remote Cabin. Other craft items include: idle furniture, scavenging stations and the several new types of idle mats, including smoking.
Currently available in Early Access exclusively for PlayStation 4.
Dunwich Heights
Features: Player House, Workbench Variations, Idle Furniture, Potions, NPC Vendors, Interiors, Interactive Lore Activators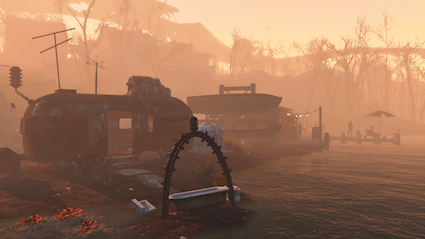 Lurking in the shadow of the flying highway is a small town called Dunwich Heights.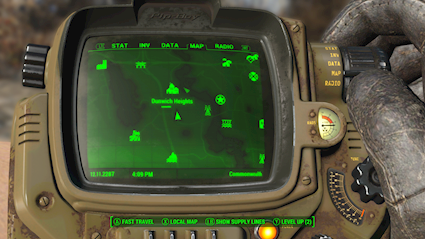 Travel to the Electrical Hobbyist's Club and follow the road north. You can't miss Dunwich Heights.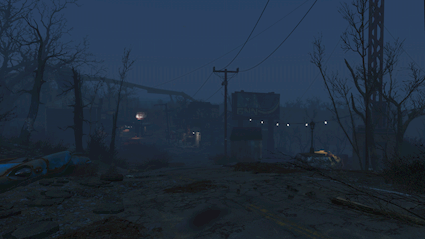 Head down to the Charles river and stop by Riggs American Café for some authentic Commonwealth grub. Don't forget to buy an authentic Fishing Rod for the kids back home!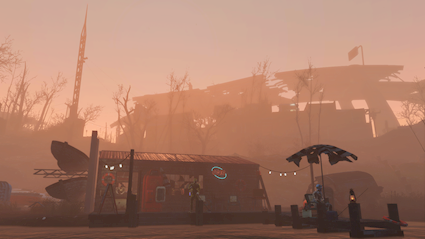 Serving coffee at any time of the day, Anna's Café can be found at the heart of downtown.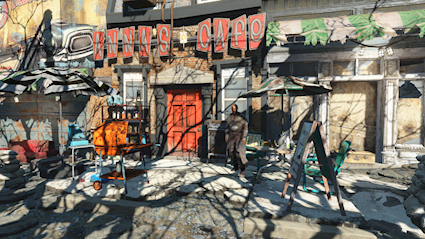 Need a refill on Brahmin Milk? Head to the Dunwich Diner at the northwest corner of town.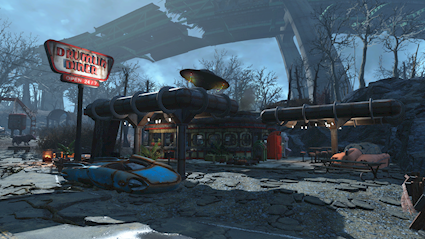 Please note that Dunwich Heights is a work-in-progress and may cause severe burns or psychological trauma. Bugs should be reported using the Discord URL included on the Terminal in the trailer down by the river.
Also please note that use of included materials indemnifies Dunwich Builders from all liability as many or all of included materials may explode the player character. Other included materials may otherwise be incomplete and generally be works-in-progress.
"The hype is real!" - Important character from some other mod
Currently available in Extremely Work-in-Progress exclusively for PlayStation 4.
Dunwich Builders Legends
Features: Player House, Workbench Variations, Teleporting Boat, Interiors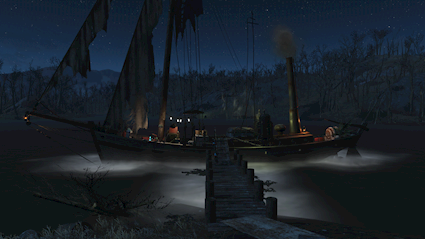 Dunwich Builders Legends is a development mod. The idea is to explore and develop ideas in this mod and move what works into other mods. The boat was originally designed for Cord's Vault VII mod but everyone liked it so much that it felt wasted being only in a mod that we don't control. So far the only "Legends" are the boat and the Space Outpost.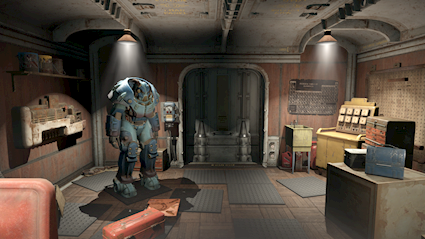 Currently available for PS4 and Xbox!
HowitzerCo
Features: Player House, Workbench Variations, Idle Furniture, Potions, NPC Vendor, Interior, Factions, Mini-Quest, NPC Boss, Interactive Lore Activators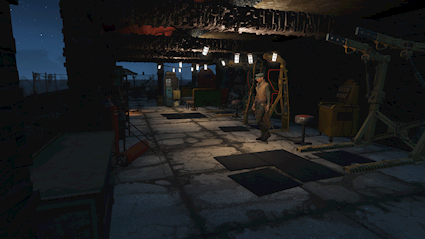 HowitzerCo is a collaboration between Dunwich Builders and Victor Borisov. Victor did the initial design work and came up with the idea and lore while Dunwich Builders did the technical work. This mod features a new island to explore. A few faction. An interior workshop... and MORE!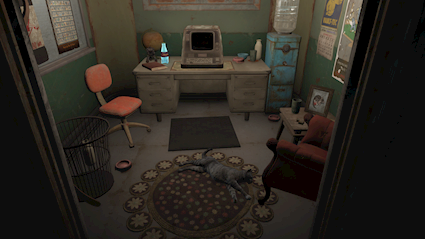 Currently available for PlayStation 4, Xbox One and Windows PC!
Cordova Playground
Features: Settlement, Player House, Workbenches, Furniture, Potions, Weapon, Interactive Lore Activators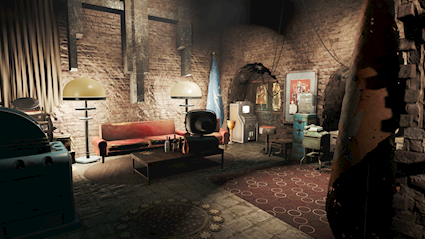 On a beautiful Friday afternoon, the historic Carter Cordova Playground was introduced to the new millennium in a ribbon cutting ceremony led by Boston Mayor Martin Callahan and Massachusetts Bay University Dean Cain Hatcher. Students, youth teams, and families alike came together to enjoy a new playground and renovated parking lot.
Located just south of I-90, Cordova Playground sits between Mass Pike East Tunnel building and Big John's Salvage. PC users will be excited to learn that this location is right around the corner from one of RedRocketTV's Commonwealth Express Courier Stations. Elianora's Shop is also in the neighborhood, just on the far side of I-90, on the way to Diamond City. Cordova Playground makes a great staging area when you're ready to take on the southern half of the Commonwealth or just want enjoy a Sunday afternoon away from the hustle and bustle of the modern Boston lifestyle.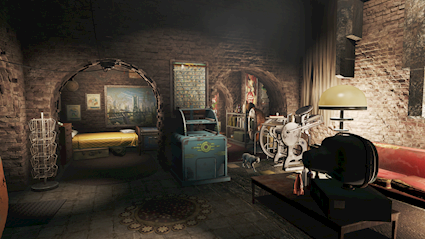 Currently available for PlayStation 4 and Xbox One!