---
Cordova Playground v2 PS4/Xbox
Dunwich Builders releases v2 of Cordova Playground for PlayStation 4 and Xbox One!
Cordova Playground v12for PlayStation 4 and Xbox One is now available!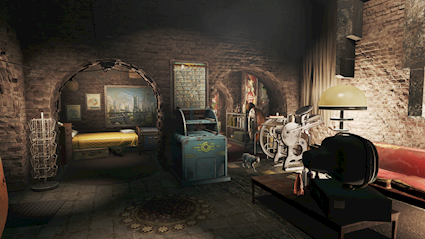 Added proper label to Cat's Eye Activator
Added Eye Drops
Added visual effects to Toddspeed, Coffee Achiever and Cat's Eye
Renamed Experimental Blueprints to Consumables Blueprints
Added Caffeinated effect to Coffee Achiever
Added more Havok disable scripts to Misc Items
Added timer to Radscanner toggle Activator
Expanded build area
Moved spawn and attack markers
Workbench can now be moved
Added new version of custom weapon
New version of weapon is moddable
Thanks for downloading!
---
---
---